The annual Wellington Jazz Festival is the highlight of Aotearoa's music calendar, featuring some of the finest musicians from across New Zealand and around the globe. For 2023, the Festival will be showcasing an international headline programme at the Michael Fowler Centre and Meow in Wellington, as well as two new commissions from Aotearoa New Zealand artists thanks to Creative New Zealand and Todd Corporation.
Jazz aficionados and intrepid newcomers will be able to explore an explosion of gigs across the city,  spreading the magic of jazz throughout the capital's streets, cafes, bars and live music venues.
Join us in October, 25 - 29.
Ko te Taurima Tautito o Pōneke te kaiwhakamahana i te ao pūoro i te pū o te takurua, kei konā hoki hetehi o ngā mana nui o te puoro tautito o Aotearoa, otirā o te ao whānui tonu. Mō te tau 2023, e aro anō ana te taurima nei ki ngā pūkenga maha o Aotearoa.
Ka tāea e ngā pononga tautito, me ngā pononga hou te whai whēako i roto i te mātotorutanga o te ao waiata tautito, horapa ana ki ngā tiriti o te taone matua, i ngā pāpara, i ngā waahi kai anō hoki.
Haere mai, 25 – 29 o Ōketopa 2023
Festival Team
Marnie Karmelita
Creative Director
Mere Boynton
Director Ngā Toi Māori
Angela Green
Executive Director (Interim)
Sasha Gibb
Head of Programming (Interim)
Amy Dewes
Head of Audience and Partnerships
Paul O'Brien
Head of Technical and Production
Tama Ale Samoa
Pou Māori
Margot van de Water
Finance Business Partner
Lauren Day
Associate Producer
Arpita Dutta
Marketing Campaign Lead
Kate Larkindale
Audience and Partnerships Associate
Margie Beattie
Philanthropy Advisor
Carly Hayston
Technical Producer/Production Manager
Elizabeth Turner
Financial Accountant
Deanne Rutherford
Ringa Āwhina - Executive Coordinator
Festival Board
Sarah Kemp Chair
Her Worship, Tory Whanau, Mayor of Wellington Pakakohe, Ngā Ruahine
Charles Royal Marutūahu, Ngāti Raukawa, Ngā Puhi
Susan Freeman-Greene
Mele Wendt, MNZM
Allan Frost
Ben Ngaia Te Āti Awa
Dr Nicola Ngawati Ngāpuhi, Ngāti Hine
Annabel McCallum
David Inns



We gratefully acknowledge the generous contribution of our Festival Partners and Funders. Find out more about how to Become a Partner.
Thanks to

Four Winds Foundation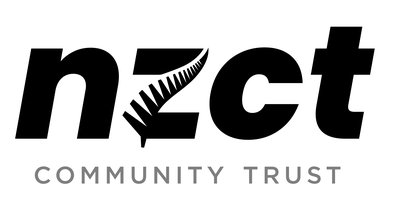 New Zealand Community Trust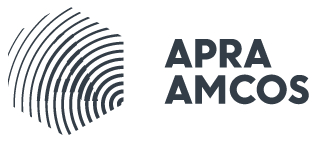 APRA AMCOS

Grassroots Trust

Melbourne International Jazz Festival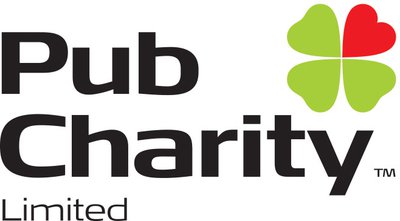 Pub Chairty
Platinum
Archibald Family
Richard Stone and Dennis Roberts
van der Boyes Family Trust
Helena and James Brow
Sir Roderick and Lady Gillian Deane
Gold
Paul and Sheryl Baines
Dame Kerry Prendergast and Rex Nichols
Dilys Grant and Annabel McCallum
Silver
David Goddard and Liesel Theron
Anna Kominik and David Cunliffe
Matt Whimp and Sarah Kemp
Nicola Saker and Mark O'Regan
Paul Ridley-Smith and Felicity Wong
Jane and Michael Hall
Geoff Dangerfield and Claire Douglas
Tim Brown and Gael Webster
John Allen and Janie Pack
Stephen Kos and Jocelyn Afford
Dame Patsy Reddy and Sir David Gascoigne
Howard Greive and Gabrielle McKone
Fay Paterson and Brett Gawn
Kate and Adam Thornton
Bronze
Lynn and Murray King
E Professor Les Holborow and E Prof Elizabeth McLeay
Tim Stephens and Sarah Bartlett
Gordon and Marie Shroff
John and Rachel Ryan
Jill Shepherd
Peter Chemis and Jane McDiamid
Leona Wilson
Matt and Adie McClelland
David and Heather Hutton
Ruth and Peter Graham
Kate Parsonson
Susan Freeman-Greene and Craig Stevens
Jane Meares and Denis Clifford
Kathy Jones and David Long
Campbell McLachlan and Rhona Fraser
Jeremy Winter and Judy Francis
Cathy Ferguson and Michiel During
Kim Davies and Andrew Kibblewhite
Denis Clifford and Jane Meares
Rhona Fraser and Campbell McLachlan
Patron
Virginia Breen
Chris McGrath
Mary Marshall
Allison and Victor Diem
Chris and Moyra Scanlon
Bronwyn Monopoli
Susan and Nigel Isaacs
Katie Chalmers and Michael Baker
Jackie and Joe Pope
Bronte Morris and Fiona Allen
Renata Minetto
Tom and Jan Huppert
Mike and Mazz Scannell
Margaret and Roger Sainty
Barbara Blake
Hilary Patton and Shirley Gainsford
Marion and Paul Frater
Errol and Jennifer Clark
Alison Franks and John Bristed
Bernadette and Mark Leadbitter
Sharon and Tom Greally
Carole Hicks
Michael and Kristin Gibson
Jane Kominik
Mike Camp and Anne Gaskell
Dr W Stokes and Mrs Mary Jo Taylor
Justin and Liz Lester
Judy Salmond
Rachel Metson and Paul Foley
Meg Williams and Olly Bisson
Margie Beattie and John Barlow
Carolyn Hooper and Terry Friel
Susan Timmins and Kerry Hollingsworth
Dame Fran Wilde
Ann Mildenhall
Rosemary Bradford and India Korner
Jeff and Jess Staniland
Carolyn Henwood
Anne Rice and Greg Kelly
Alan Judge and Catherine Shaw
Bridgit Sissons and Matt Yarnell
Julie Elstone
Suz and Peter Hausmann
Sue Elliott and Craig Smith
Greg Thomas and Jacquie Wilson
Ruth Lavelle-Treacy
Ross Steele
Carla and John Wild
Anne Shaw
Annie and Chris May
Liz Gibbs
Jen McDonald
Jenny Morel and Alan Bollard
Chris and Kate Abbott
Verity and Rupert Mackintosh
Launchpad Patrons
Jan Morgans
Elisa Puccioni
Beth Brash
Anonymous (10)