The rise of Jazz over 13 years of Prohibition has become a defining aspect of the era. From New York would develop stride piano, building on the ragtime tradition of earlier years. "Ticklers", as the pianists were known, would fill the underground speakeasies of Harlem, Manhattan with their upbeat entertainment for those who came to socialise and drink.
Corn-based spirits would have made up a significant part of what was imbibed by this crowd, often distilled illegally at night. This cocktail takes the use of corn a step further.
Based on the famous cocktail sharing a name with the aforementioned New York borough, our Manhattan riff adds a toasty, spicy twist. House-made caramel popcorn falernum comes together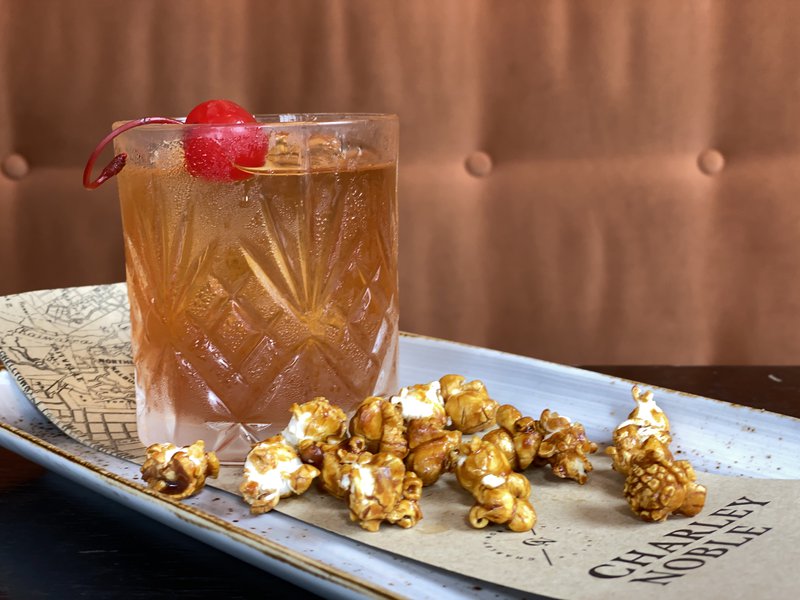 with the classic ingredients of rye, bourbon, and Italian vermouth to create a fiery drink with added layers of complexity and decadence.
Available throughout the 2021 Wellington Jazz Festival (9 - 13 June). No offer code needed, just order and enjoy.